Received a letter from the Speaker of the BC House with edits to my original letter. Wow. What do you think happened next? That's right…I accepted all her edits and sent it on her colleague, the Minister of a lot of things – Community, Sport, and Cultural Development. Baboom! I expect a reply by mid-Feb. Here is hoping for the best.

Visited an old friend… showed her the Play it Forward website and she was so enthusiastic and excited. She said she would host a bunch of people playing on the day – June 28. We are talking 300 more people…. When a moment like that happens my heart sings. Now if I can just find 12 more hosts to get my goal of 15 sites with people playing a little soccer and giving to reduce violence especially to girls and women. My inside voice: Yeehaw. Love the enthusiasm of this woman! My outside voice: Yeah that's cool.

Semi-boastful moment: I did 4 short 'speeches' in 4 days…testing my endurance in taking on new levels of stress… I won't focus on my gaffs rather on the high points. "It's one thing to be perfect but it's another to grow." "Aristotle said excellence is not an action but a habit." My inside voice: yeah glad that's over…when is my next speech…I can hardly wait…but did anyone see my mistakes? My outside voice: yeah, that's cool.

Photo is of the dome of the First Nations carving center down in East Van. My inside voice: Hope is everywhere if I just look. My outside voice: Yeah, now THAT is cool!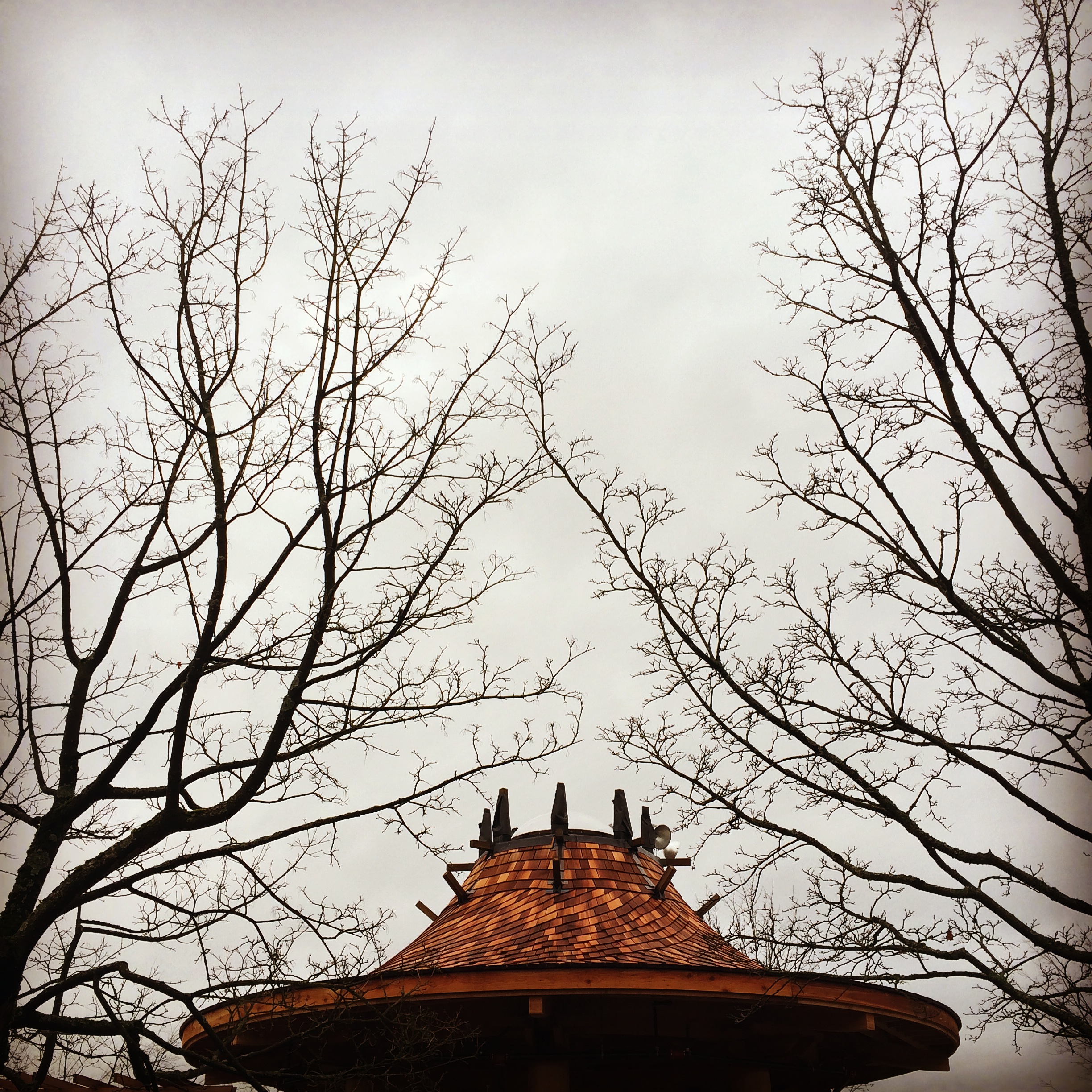 Comments
comments